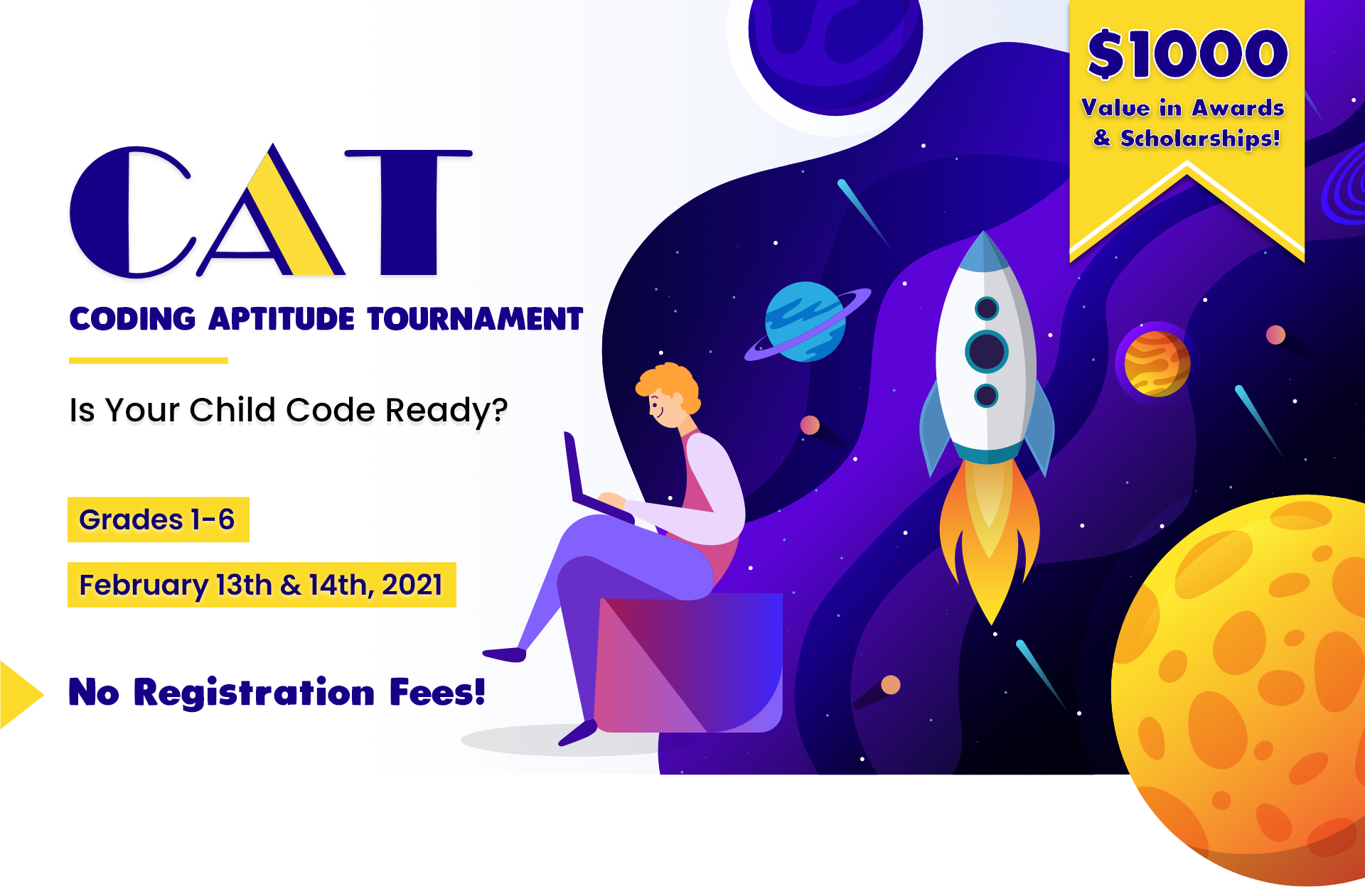 Please note all entries to the contest are closed now!!!
Thank you for showing interest in registering your child for 98th Percentile's CAT- CODING APTITUDE TOURNAMENT.
Test your child's reasoning & tech literacy!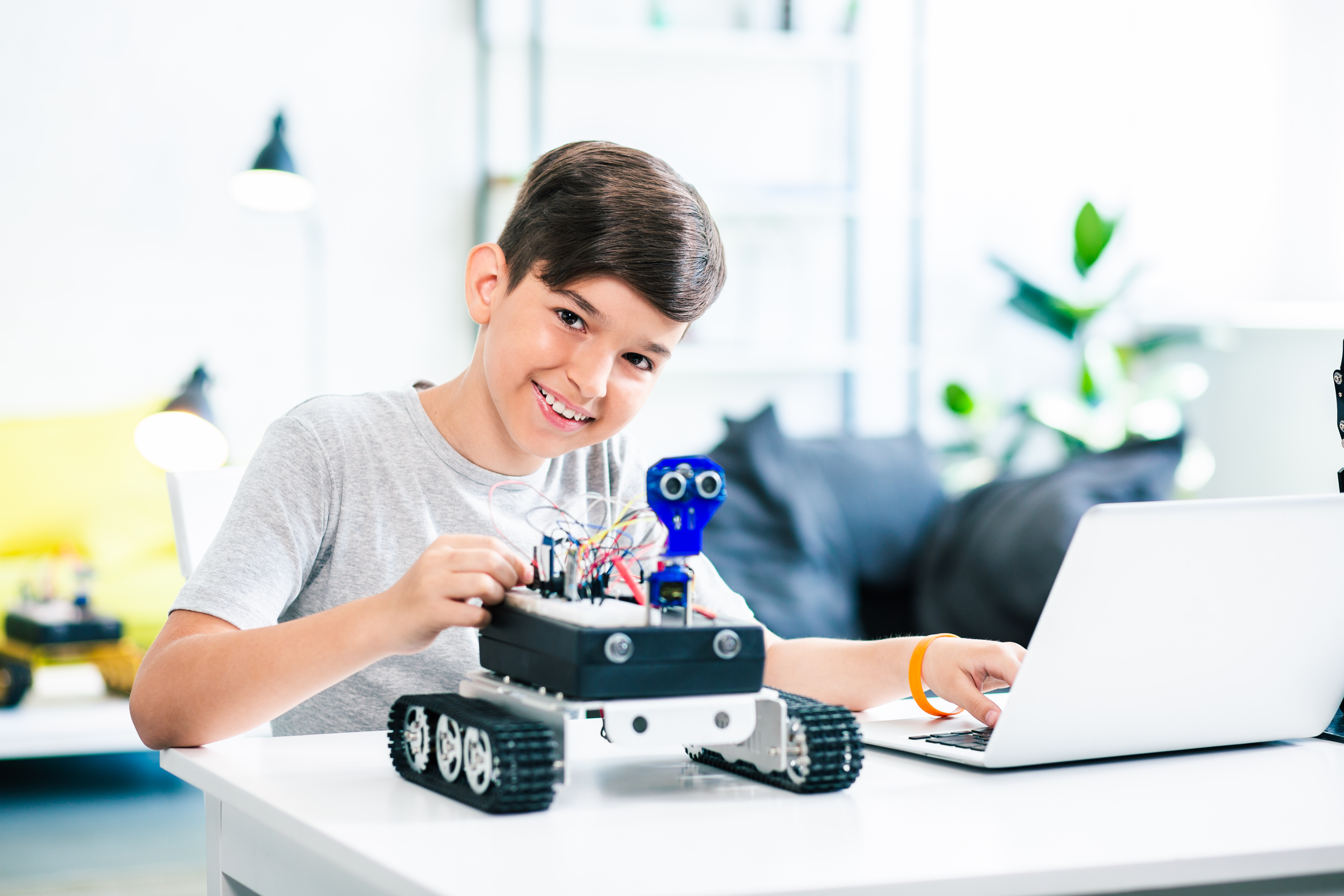 Register & Get a Chance to Grab Up to

Value in Prizes & Scholarships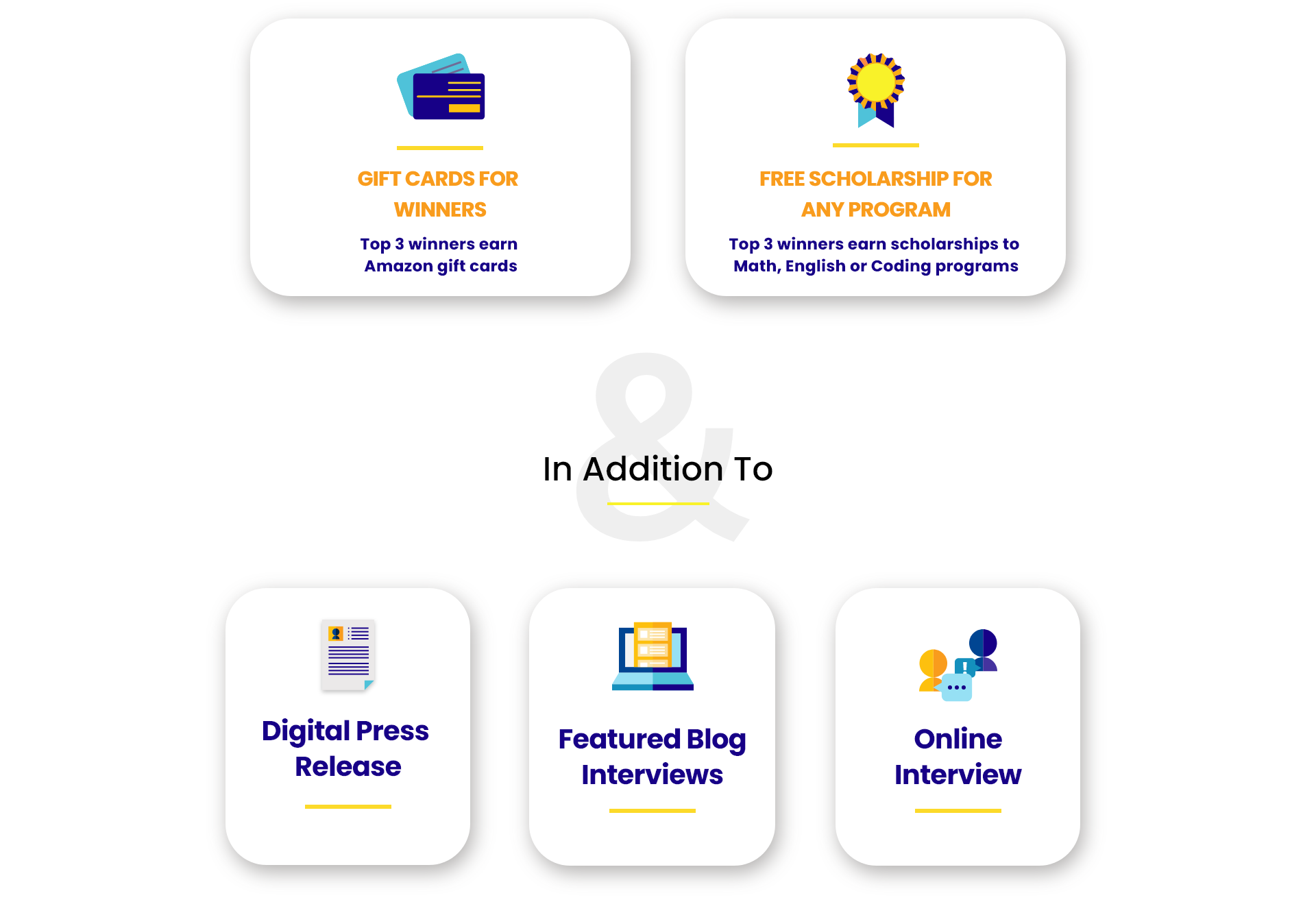 The top 3 winners in each category will be interviewed about their accomplishment, and the content will be published on various platforms!
All students who appear in the final event will earn participation certificates!
Contestants will participate in the appropriate division:

Debugging the Future with Coding Literacy
CAT is a virtual tournament to let children challenge their digital skills and make them curious about the constant advancements and technologies in computer science.
You don't have to be a coder to participate in CAT!
We at 98th Percentile encourage the next generation of coders and non-coders alike in a first of its kind virtual Kahoot tournament. Contenders will be challenged on computational thinking, the basics of coding, logical reasoning, problem solving and tech literacy.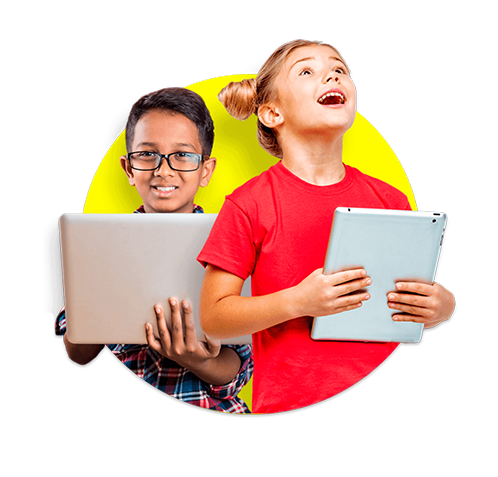 "Learning to write programs stretches your mind, and helps you think better, creates a way of thinking about things that I think is helpful in all domains."




- Bill Gates
Blueprint for the Contest
The content of the competition questions will be from any one of the following batteries within each division.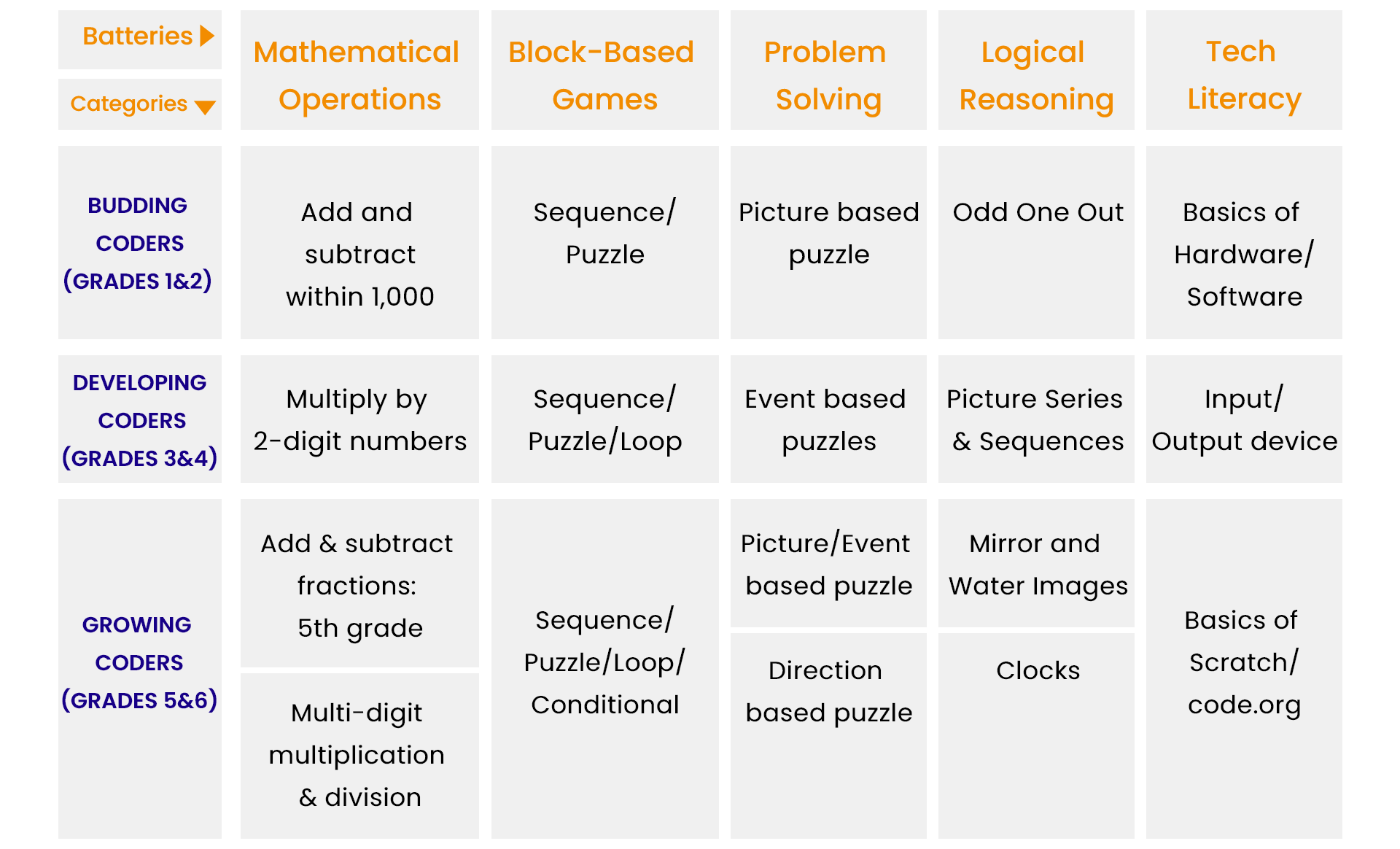 Sankalp demonstrates remarkable talent with Python 01 coding. One of his assignments was to use "nested for loop" to write alphabet "M" using * symbols. Sankalp spent over 3 hours meticulously writing 297 lines of coding, when the assignment was for 22 lines of coding!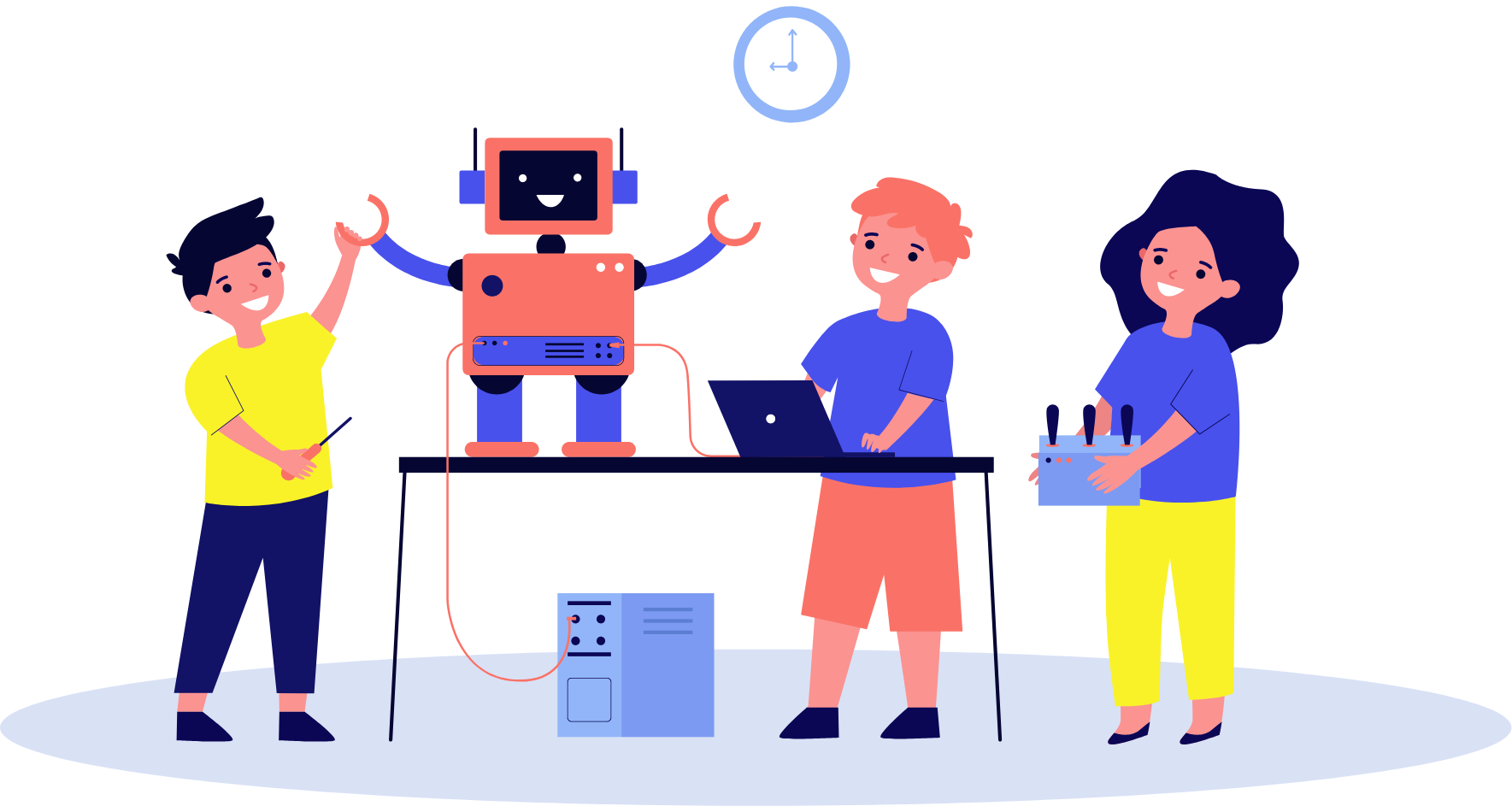 Check out our previous events for Math and ELA where students across USA participated!
1. This contest is open to all students from grade 1-6
2. This is a virtual contest and will occur live on zoom.
3. Prior experience in coding is not required to participate in the contest.
4. The questions will be asked from the batteries mentioned above in the blueprint for the respective categories.
5. Contest date is February 13 and 14, 2021. All entries for the contest will end by February 11, 2021.
6. Sample tests will be sent before the tournament to give a better understanding of the types of questions that will be asked.
7. The contest will be executed via Kahoot. A mock session will occur on the day of the contest to help students understand the actual contest.
8. Student Kahoot is the group in which the student is currently according to his/her grade, for example, if the student is in 1st /2nd grade: Please select Budding coders Grade 1-2, if in 3rd/4th grade then select CAT Developing coders Grade 3-4 and Growing coders Grade 5-6 if in Grades 5 or 6.
9. Students should preferably have two devices for the competition: a laptop or computer, plus a tablet or smartphone.
10. There will be four rounds for each category and each round will consist of five questions. With each round, the complexity of the question increases.
11. Students and parents must provide correct school details.
12. This contest is only for US citizens and the questions are based on US Computer Science Standards.
13. There is no entry fee to this tournament.
14. Students must confirm their identification to receive prizes from the contest.
15. Following the competition, winners will be interviewed by our PR team and we admit the rights to publish the interviews across various channels associated with us.
16. The contest will be recorded live, and screenshots of sessions would be taken.
17. All participants must dress up in sensible attire and be careful of their surroundings.
18. The contest team will remove the participant or disable videos in case they see disruption or unacceptable behavior on the side of participants.
19. Students will receive unique IDs on SMS and email as soon as they register for the contest. The mail/SMS must be kept with care, as it will be used as a userID for the contest.
20. In case you do not see any communication post-registration, please check your spam folders.
21. We will keep sharing important content through email, so please make sure you subscribe to our mailing list.
22. In case you have registered for more than 1 kid, you will receive separate unique IDs for them.
23. This is a private contest, and we possess every right to disenroll an entry if our team finds it inappropriate.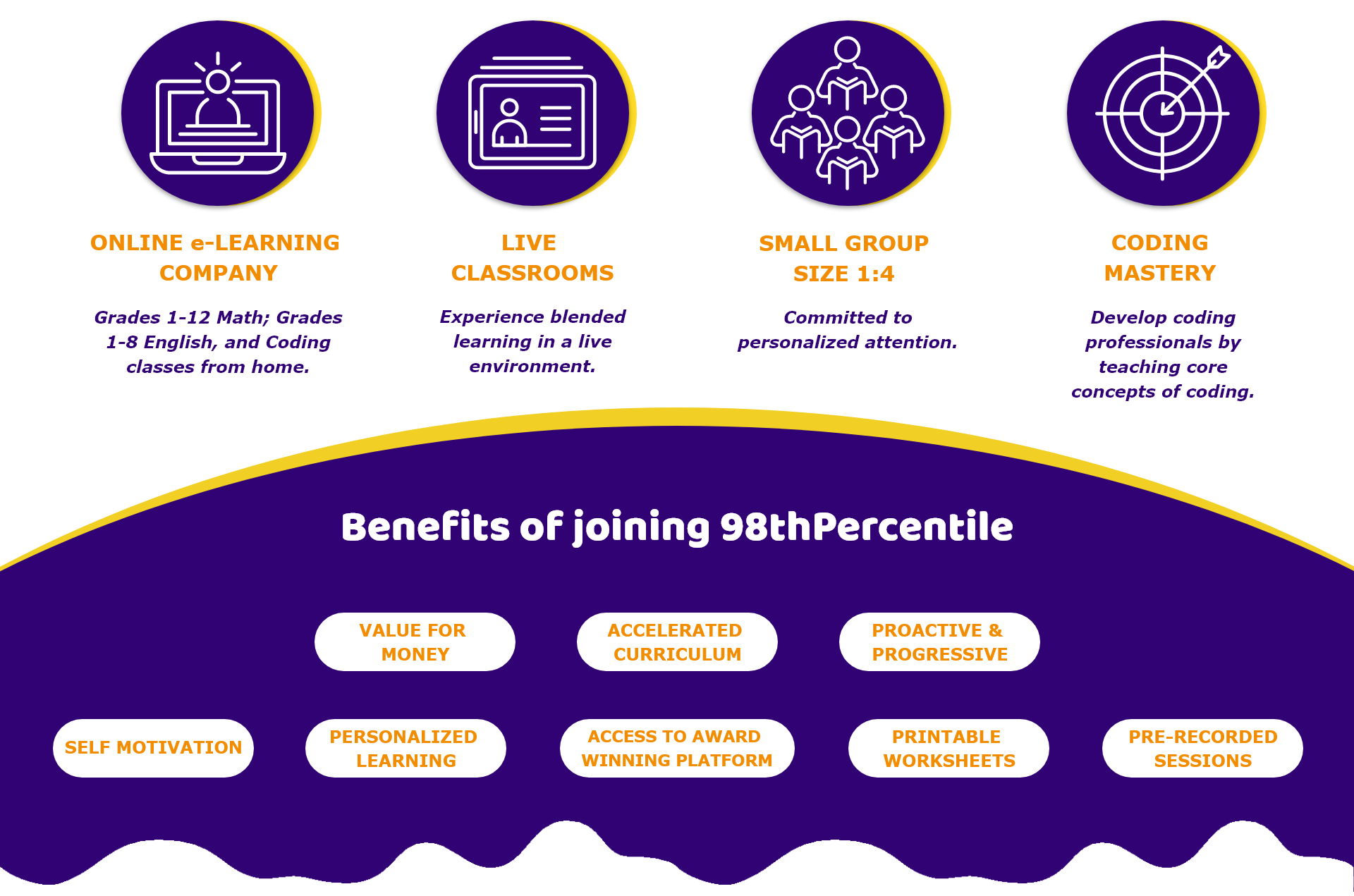 HURRY UP! DON'T MISS OUT ON THIS OPPORTUNITY FOR YOUR CHILD!
We welcome your child's participation and ensure that they will have a wonderful, challenging learning experience!